Meet Our Team
At Covenant Venture Capital, we are proud to have a team of industry veterans and thought leaders in finance. We believe that high-quality investments require a high-quality team, and we are dedicated to selecting the most advanced minds in venture capital. Our team's vast experience and expertise allow us to identify and invest in promising startups with the potential for significant growth and success.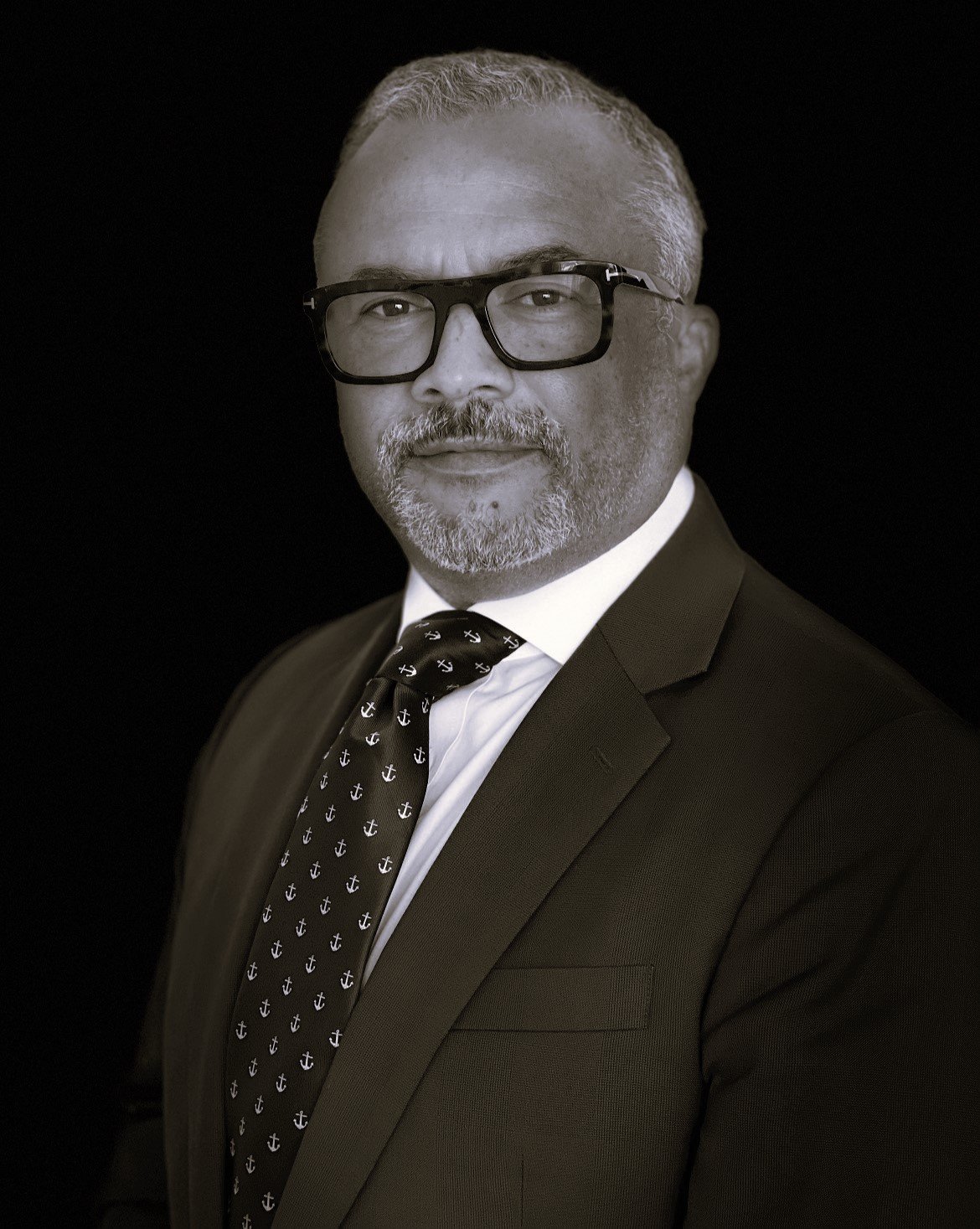 Karl Douglas
Chairman & Chief Investment Officer
Karl Douglas is the founding partner and Chief Investment Officer of Covenant Venture Capital. With over 35 years of experience in technology and finance, Karl brings a wealth of knowledge and expertise to his work in the industry.
As a venture-funded technology startup founder, Karl has a deep understanding of the challenges and opportunities that early-stage companies face. Prior to founding Covenant Venture Capital, he held technology and finance positions at top-tier firms such as Bear Stearns, JP Morgan Securities, Merrill Lynch, and Terra Nova Capital. Through these roles, he gained access to some of the world's most influential banks, private investment firms, venture capital firms, and corporations.
Karl's expertise in structuring debt and equity transactions has been instrumental in helping numerous companies secure the funding they need to grow and thrive. He serves as a strategic advisor to BAJ Technology Accelerator, where he helps jumpstart technology startups and provides guidance on strategy and financing.
Overall, Karl's vast experience in technology, finance, and venture capital, combined with his deep passion for helping early-stage companies succeed, makes him a highly respected leader in the industry.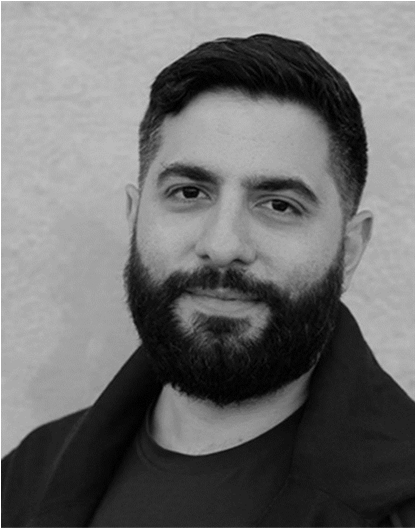 Armen Kherlopian
Chief Executive Officer
Dr. Armen Kherlopian is a distinguished data scientist and the Chief Science Officer of Covenant Venture Capital. He received a Ph.D. in Biophysics with a specialization in Machine Learning from Cornell University and holds a Master of Science from Columbia University. With a keen focus on leveraging data science for social good, Dr. Kherlopian co-founded the Data Science Bowl, the largest data challenge of its kind
He is also an accomplished author, having co-authored the Field Guide to Data Science, which has over 25,000 copies in distribution. He has received numerous prestigious awards, including the U.S. National Science Foundation Graduate Research Fellowship and the U.S. Department of Energy Computational Science Graduate Fellowship. He is currently a U.S. delegate to the Lindau Nobel Laureates Meetings in Germany, a testament to his exceptional contributions to the field of data science.
Overall, Armen's extensive knowledge and experience in data science and machine learning, combined with his commitment to social impact, make him a highly respected and sought-after leader in the industry.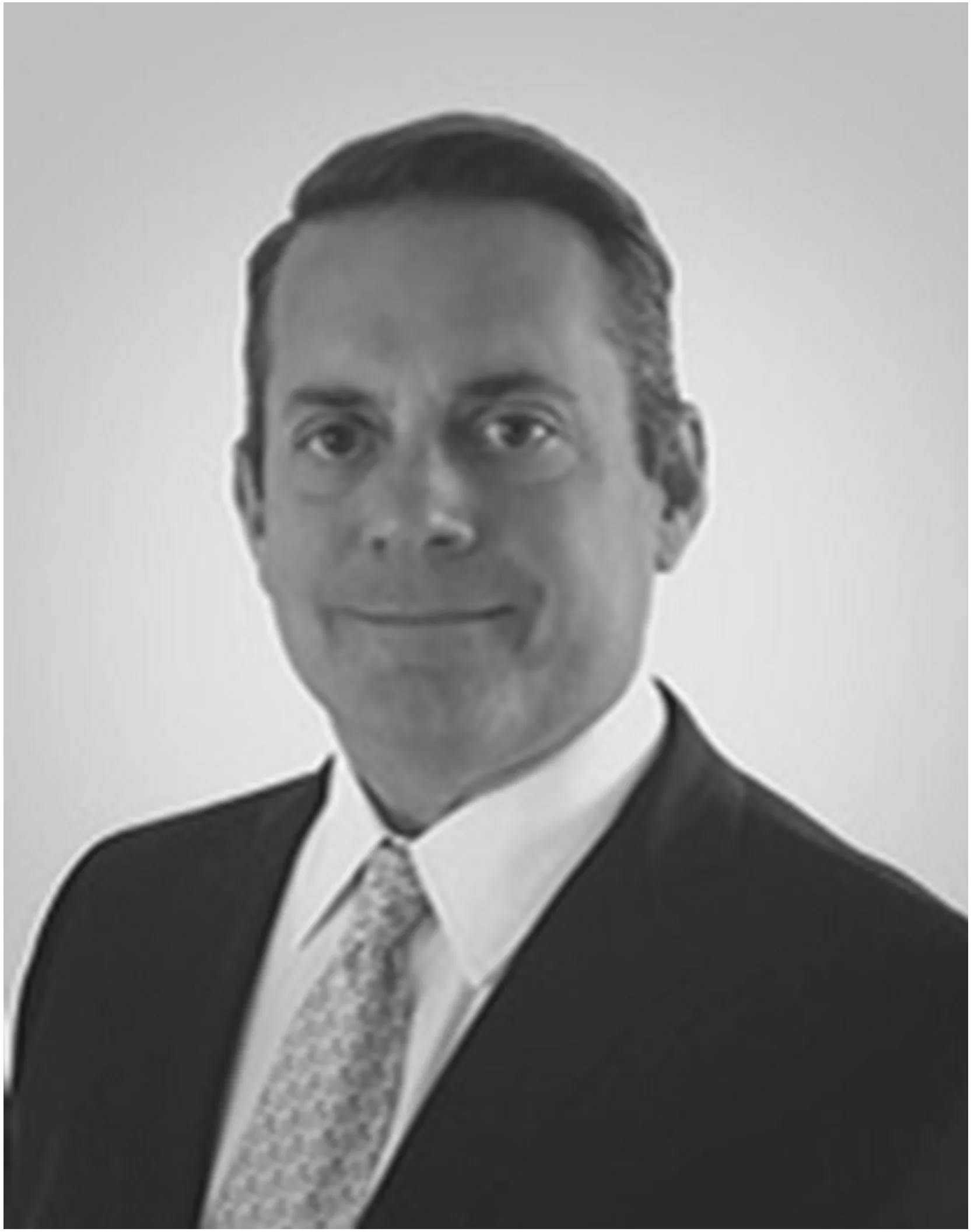 Patrick Sturgeon has devoted his professional pursuits to fostering the expansion of companies, with a particular focus on catalyzing growth in the aerospace & defense, financial services, technology, and healthcare sectors. With over two decades of experience in executing IPOs, M&A, Private Placement, and SPAC transactions, he has established himself as a seasoned expert in the field. Currently serving as a partner at Brookline Capital Markets, a division of Arcadia Securities, Patrick is registered with Series 7 and 63 licenses, which attest to his industry knowledge and regulatory compliance.
A key contributor to Covenant's success, Patrick leverages his extensive network within the VC community to provide access to off-market secondaries. He is also a sponsor and CFO of three Nasdaq-listed Special Purpose Acquisition Companies. Patrick's impressive career includes serving as Managing Director at Axiom Capital Management, where he made significant contributions to the firm's growth, and dedicating nearly a decade to focusing on M&A in the Financial Services sector at Freeman & Co. His vast experience and in-depth knowledge of the industry make him an invaluable asset to any organization he serves.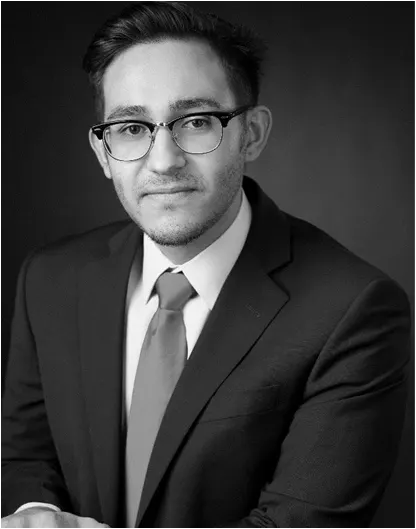 Troy Douglas
General Partner
As the youngest partner on our team, Troy Douglas brings a distinctive high-tech perspective to our work. While his background stems from the family office, Troy has amassed significant expertise in blockchain, cryptocurrency, and decentralized finance ("DeFi"), earning a certificate in Blockchain Finance from the prestigious MIT.
At Covenant, Troy oversees the management of technical infrastructure and leads due diligence efforts for blockchain-related opportunities. Furthermore, he serves as the Managing Partner of 4T Ventures, LLC, a pioneering crypto-mining operation that specializes in cross-currency arbitrage. 4T Ventures employs innovative methods to identify inefficiencies in mining hash rates across currencies, and executes strategic production swaps to generate value for its clients.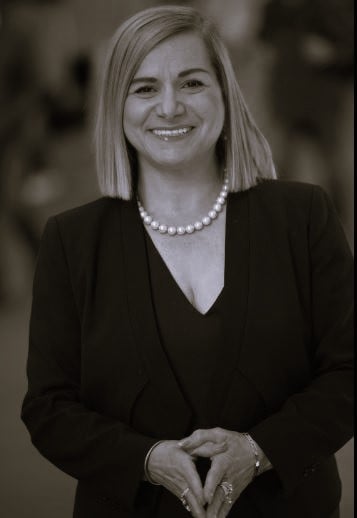 Emma Arakelyan
Venture Partner
Emma is a world-class management consulting executive, angel investor, author, speaker, entrepreneur, philanthropist, coach, and professor. Emma brings more than 20 years of experience in leadership across business strategy, IT architecture, transformation, governance, and compliance credentialed by global professional services and technology companies as a partner at EY (Ernst & Young) and Managing Director at Accenture. Emma has first-hand experience in business transformation and technology solutions implementation for Fortune 500 companies. Emma is the co-founder of New York-based startup funding and growth incubator, the BAJ Accelerator (www.bajaccelerator.com). She is the CEO and Founder of Orion Worldwide innovations, LLC offering IP management and Acquisition solutions to the innovators and investors market globally. Emma operates her multimedia company Open Mind Productions, LLC. She was an adjunct professor at New York University, is a mentor at Singularity University, and is a featured speaker at Columbia Business School.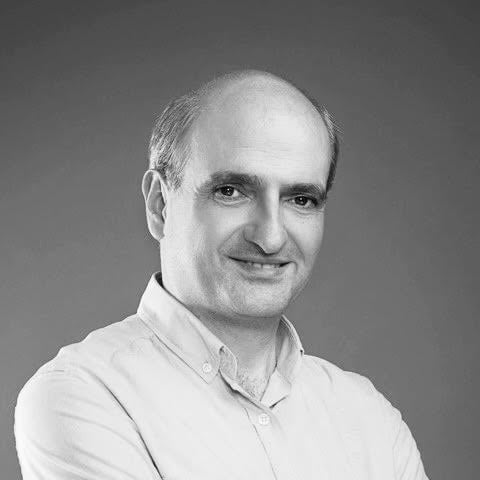 Yervand Sarkisyan
Venture Partner
Yervand Sarkisyan is a seasoned investor and entrepreneur with extensive experience in AI, software, and deep tech ventures. In his role as Venture Partner at Covenant Venture Capital, as well as his position as co-founder and partner at Granatus Ventures, Yervand brings a wealth of knowledge and expertise to the table.
Aside from his successful track record in advisory and board positions with companies such as Benivo, Seaside Startup Holdings, Embodied, GG, and Saatchi Art, Yervand has also founded a software and product consultancy. He has launched digital products for public companies, corporates, and high-growth startups, cementing his position as a leading figure in the tech industry.
Yervand's involvement in the development of the Armenian tech industry spans nearly two decades. As a founding team member of EIF (Enterprise Incubator Foundation), he has helped to invest in and create Sourcio, a venture builder that later spun off two successful startups: Monitis (acquired by Team Viewer) and Picsart. With a Distinction in Finance from the London Business School and a background in business, math, and computer science, Yervand continues to make significant contributions to the industry.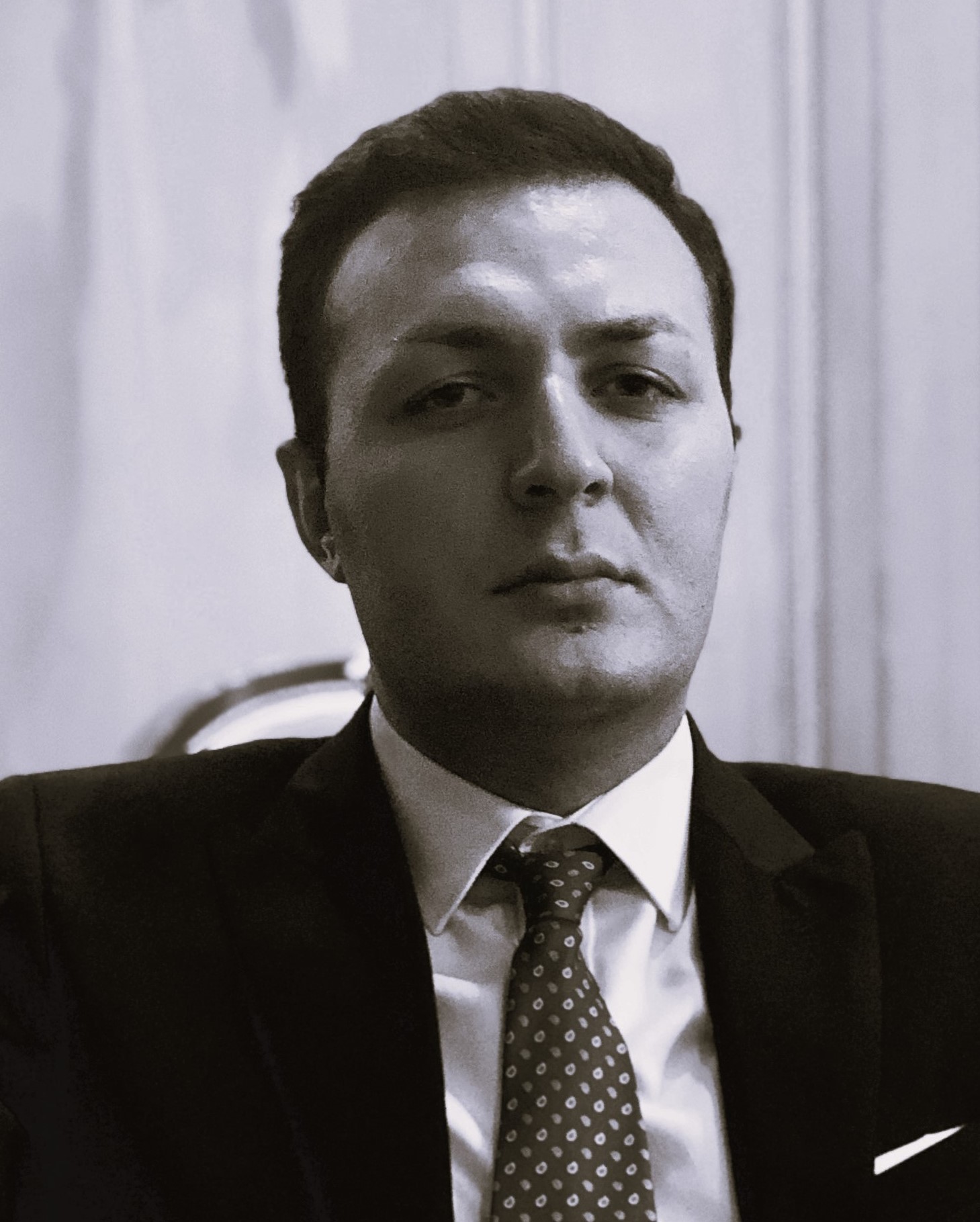 Sis Barseghyan
Venture Partner
Sis is an experienced venture capitalist primarily responsible for sourcing and executing opportunities in Europe and Asia. He develops and implements strategies for delivering superior asset performance by restructuring and repositioning assets in the secondary market. As a full Venture Partner, Sis actively participates in all stages of the transaction process, including direct investment as a principal and voting representative on Covenant's Investment Committee.
He began his career at DNB Markets and Barclays Capital, where he held several roles in Leveraged Finance and Infrastructure M&A. He then moved on to Travco Corporation, where he was responsible for growing and managing portfolio assets in Europe. Most recently, Sis served as the Investment Director at BT Invest, where he sourced and executed opportunities.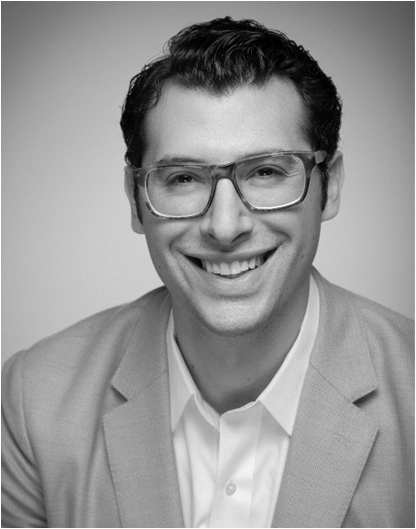 Josh Rieders
Venture Partner
Josh Rieders has a wealth of experience in the finance industry, having sold over $1B of financial instruments to C-Suite wealth managers while representing First Eagle Investment Management and Prudential Investments. He led and grew sales teams at these firms and provided guidance to financial advisors on portfolio construction, financial products, and best practices for closing new business. Before transitioning to the startup community as a venture capitalist, Josh worked as an Angel Investor and advisor to early-stage startups.
Josh's expertise also includes his role as the first member of the sales team at the startup options trading platform tradeMONSTER, where he worked directly with the CEO on customer acquisition. This experience allowed him to hone his skills in building and scaling sales teams in the fast-paced startup environment. With his extensive background in sales and finance, Josh brings a valuable perspective to Covenant's investment team.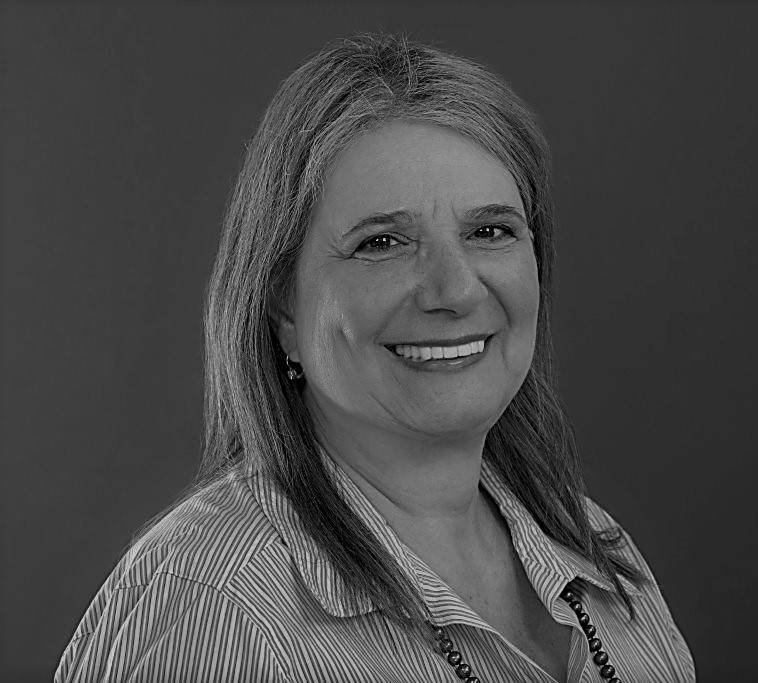 Deborah Salerno
Compliance Officer
Deborah Salerno boasts more than 40 years of experience in the securities industry, making her an invaluable member of our compliance and operations team. With her extensive knowledge ranging from portfolio management to operations accounting, Deborah has established herself as a distinguished figure in the industry.
Prior to joining Covenant, she served as the head of investment banking at Univest Securities, where she honed her skills in financial analysis and strategic planning. Deborah is a licensed professional holding several FINRA certifications including the FINRA: 7, 24, 63, and 79, attesting to her proficiency in the regulatory and compliance requirements of the industry.
Dominique Wilson
Business Development Associate
Dominique Wilson is a driven senior at Baruch College Zicklin School of Business pursuing a degree in finance. She has a deep passion for global financial systems and has gained valuable experience working in the banking industry in Central America at Banco Atlantida. While there, she honed her language skills in Spanish and gained a first-hand understanding of the intricacies of international finance.
Dominique has also served as an executive assistant to the CEO of Titan Resources LTD, a gold mining company. In this role, she gained valuable insights into the complexities of the natural resources industry and honed her organizational and administrative skills.
Currently, Dominique is a valuable member of the institutional sales and marketing team at Covenant, where she applies her analytical skills, industry knowledge, and bilingual capabilities to support the company's efforts. Her diverse background and international perspective make her an asset to any team she joins.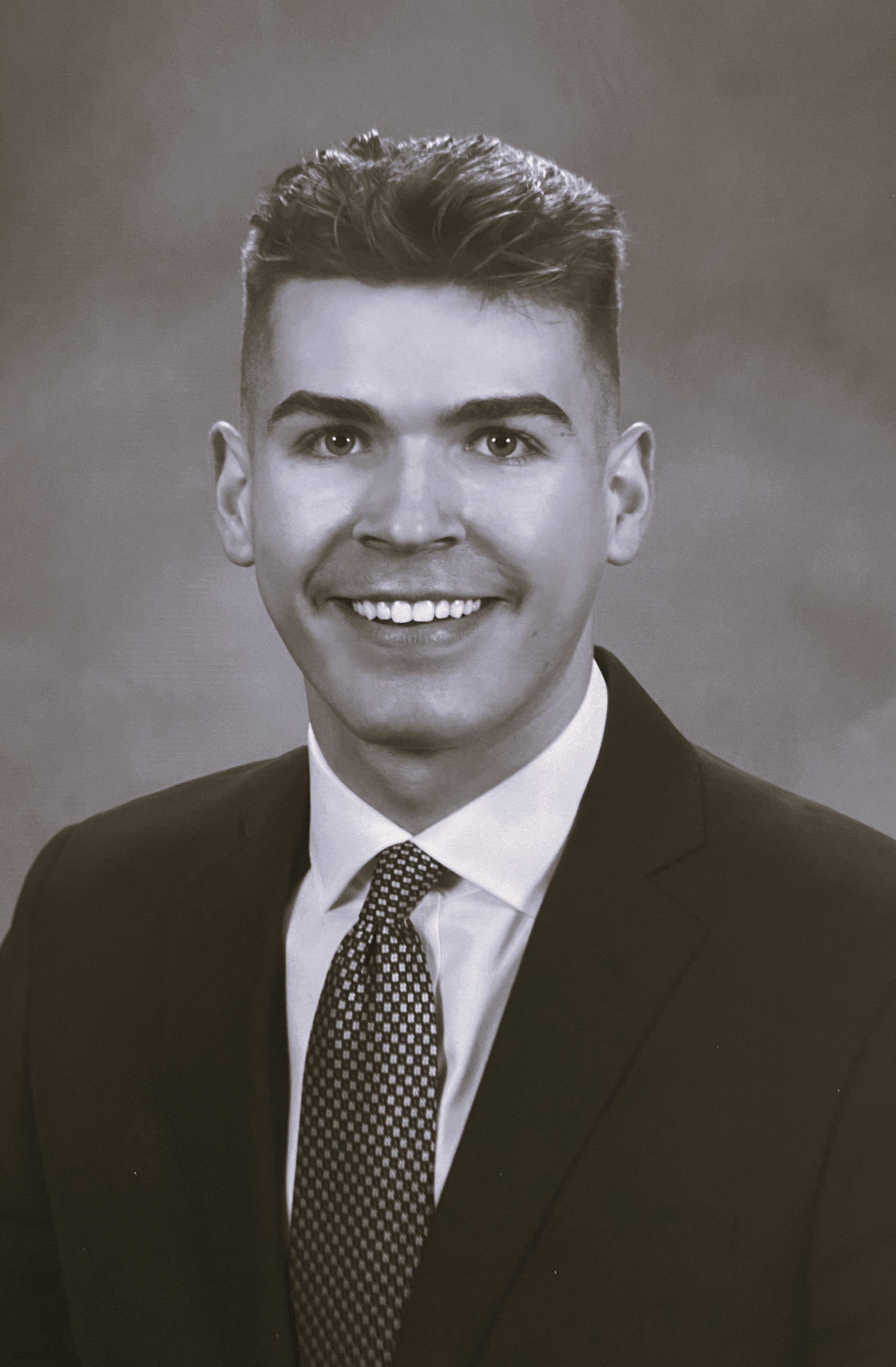 Rick Keller
Venture Associate
​​Rick Keller is a talented Venture Associate at Covenant Venture Capital with a passion for entrepreneurship and innovation. He received both a Bachelor's degree and an MBA from Quinnipiac University, specializing in finance and economics.
Rick's enthusiasm for venture capital was sparked during his six-year tenure at Skreens Technologies, where he gained invaluable experience in business operations. Working for a startup ignited his interest in identifying promising ventures and supporting their growth.
At Covenant Venture Capital, Rick leverages his expertise to contribute to both sales and research efforts. He plays a key role in identifying and evaluating investment opportunities, conducting market research, financial analysis, and supporting portfolio companies in achieving their goals.
With his unique blend of academic background and hands-on experience, Rick brings a fresh perspective and valuable insights to the team. He is a dedicated and dynamic professional who is committed to helping the firm and its portfolio companies succeed.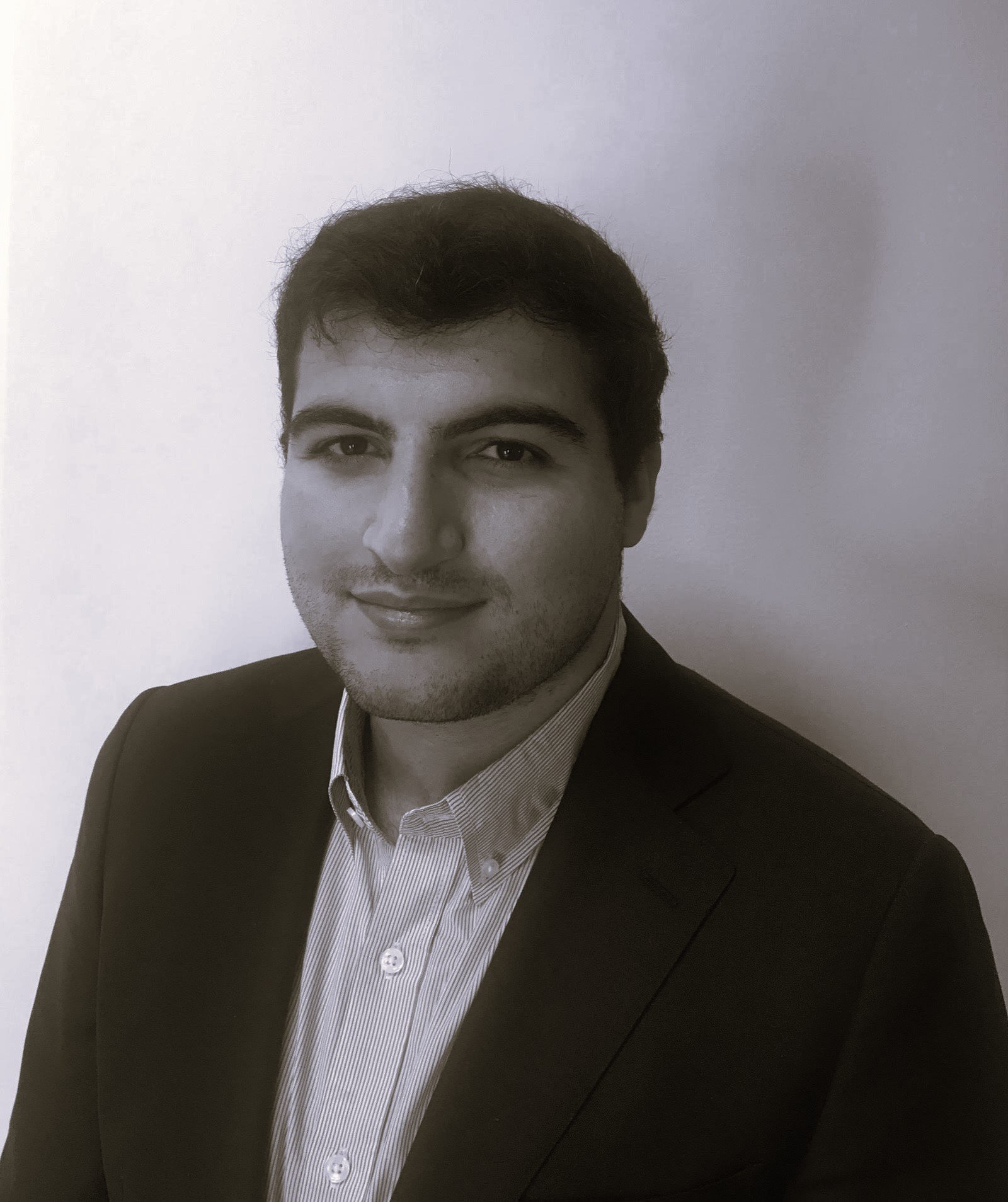 Cyrus Moazami
Venture Fellow
Cyrus Moazami is a Venture Fellow at Covenant Venture Capital, where he leverages his expertise in data science to support the firm's investment activities. With a strong background in developing machine learning and deep learning applications in private equity, venture capital, and asset management, Cyrus brings a unique perspective to the firm's investment process. He is committed to identifying and leveraging data-driven insights to inform investment decisions and drive superior returns for investors.
Cyrus graduated from McGill University in 2018 with a BA in Economics and a minor in Mathematics. During his undergraduate studies, he developed a passion for applying quantitative methods to real-world problems, which led him to pursue an MS in Management Science & Engineering from Columbia University in 2020. At Columbia, Cyrus deepened his knowledge of data science and gained hands-on experience working on projects that involved developing and implementing machine learning algorithms to solve complex business challenges.
Prior to joining Covenant Venture Capital, Cyrus worked as a data scientist in the private equity, venture capital, and asset management industries. He is skilled in using data to inform investment strategies, identify trends, and uncover new opportunities. Cyrus is also committed to advancing the field of data science and has contributed to several research publications in leading academic journals.
With his strong background in data science and his passion for innovation, Cyrus is poised to make a significant contribution to the world of venture capital and drive meaningful impact for investors and portfolio companies alike.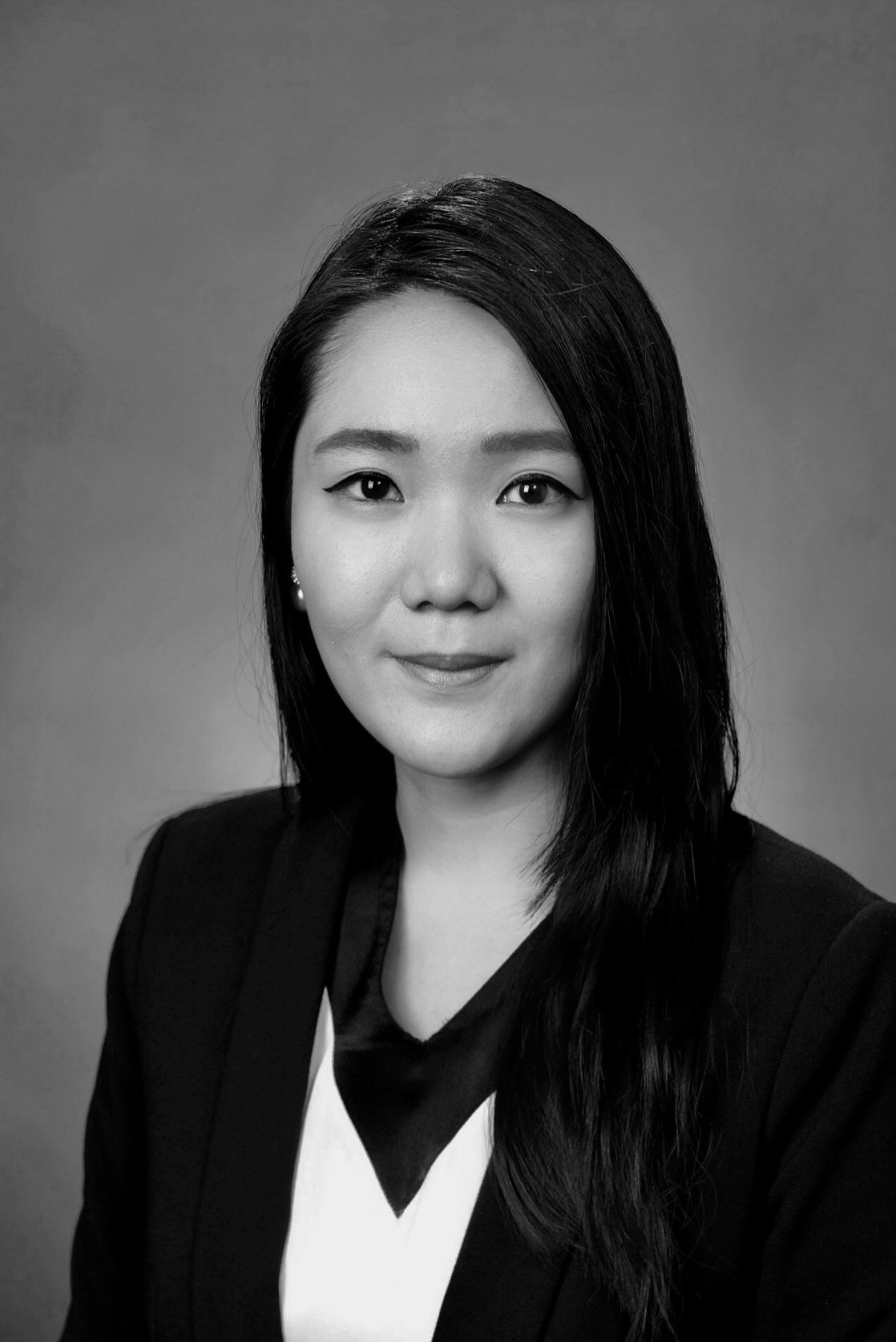 Emmy Sakulrompochai
Venture Fellow
Emmy Sakulrompochai is a venture fellow at Covenant Venture Capital. Emmy is a Sloan Fellow student at Stanford Graduate School of Business (Master degree in business for experienced professionals). Prior to Stanford, Emmy was a vice president and a senior global investment specialist at JPMorgan Private Bank where she managed multi-asset portfolio for Ultra-High-Net worth clients. Emmy is passionate in both public and private investments. Additionally, Emmy is interested in entrepreneurship and venture investing, having worked on a fintech startup during her time at Stanford.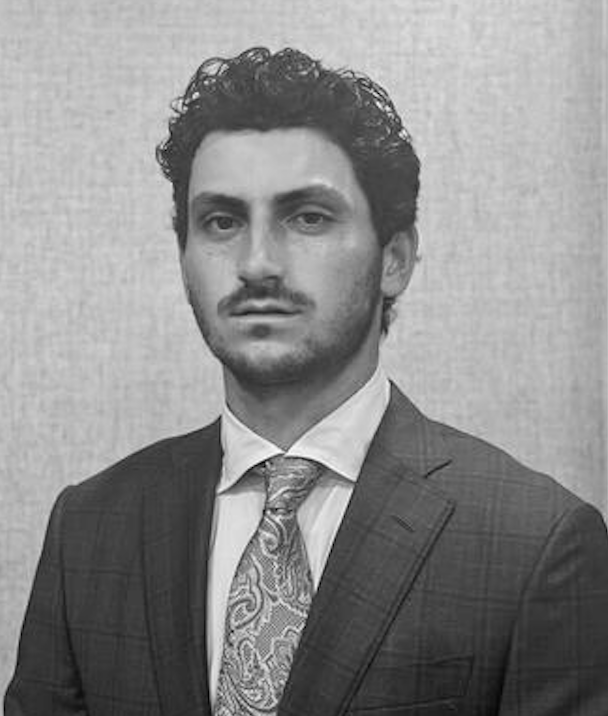 Carter Prince
Venture Analyst
Carter Prince is a recent graduate of the University of Pennsylvania, where he earned his degree in Psychology in 2022. Originally from Long Island, New York, Carter also served as the captain of the Men's Golf Team at UPenn.